Definition
Fleet insurance is a contract available to companies that use more than 4 vehicles, both heavy and light, in the course of their business. The vehicle fleet insurance contract can be adapted to all types of vehicles.
Points of verification
Company name

Insurer's letterhead

Signature of the insurer

Insurance present in full

Period of cover

The words "Motor Third Party Liability", "Motor Fleet Insurance" or "Motor Fleet Insurance"

Model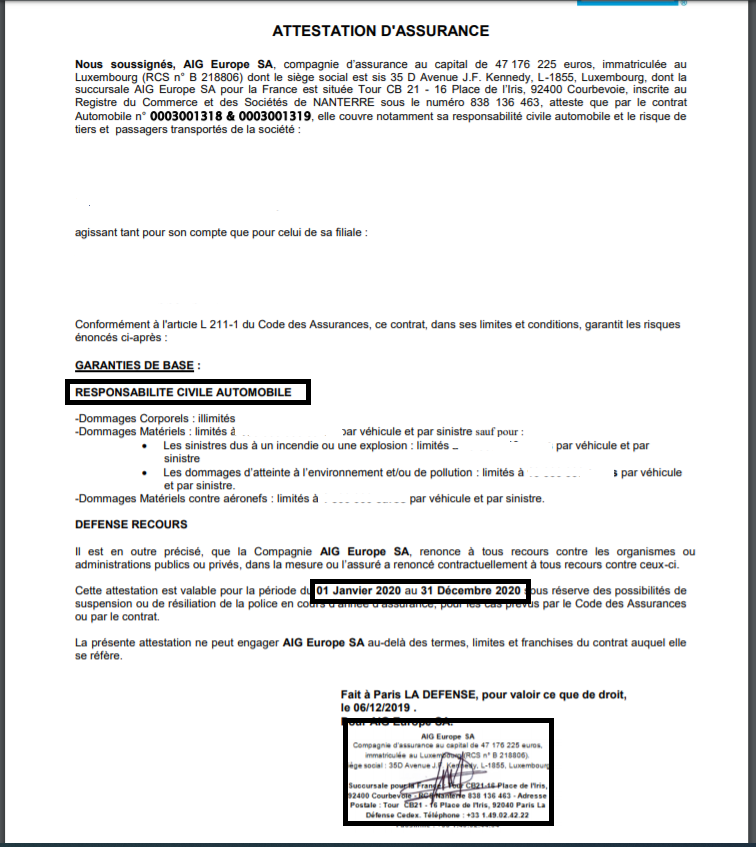 Special case
If the broker is SMA, the procedure is the same as for insurers.
In the other cases of brokers,


Case not concerned


He can put an attestation on the honor that they are not concerned by the document by justifying with date, company name, company in head and signature.