Definition
The Gender Equality - European Standard (GEES) label was launched in April 2010 at the European Economic and Social Council in Brussels by the Arborus Endowment Fund for Gender Equality in Europe and its founding members. It is the first European label on the subject of gender equality in the workplace.
Certified by Bureau Veritas Certification, it aims to promote the development of a common culture of professional equality between women and men, and a greater homogenisation of professional careers. The idea is to provide organisations with steering tools to make professional equality an effective reality wherever the organisation is established (parent company and at least one subsidiary).
Obtaining and maintaining the certificate is conditional on regular audits, every 18 months.
In 2016, Arborus broadened the scope by launching the label at the international level: GEEIS.
Model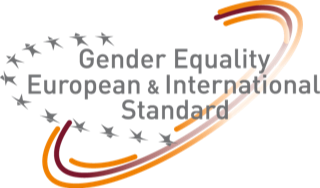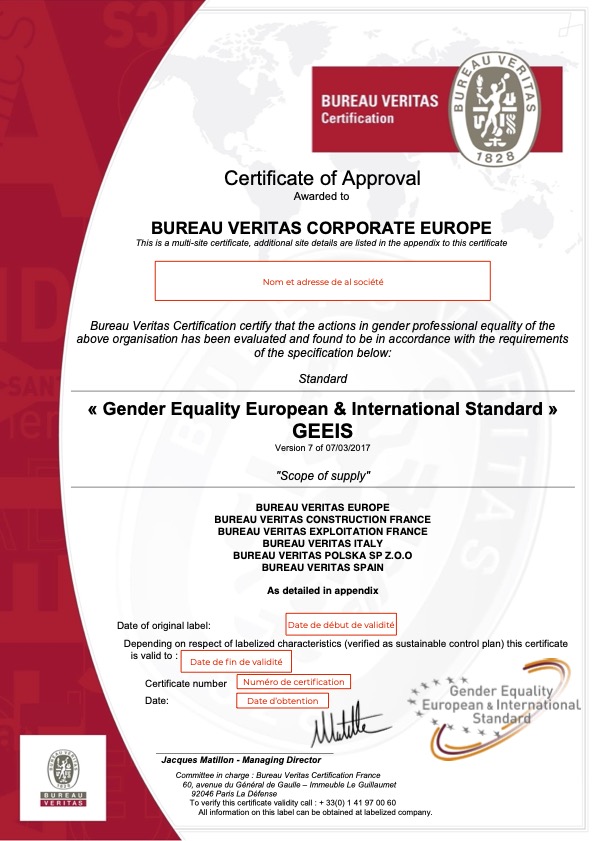 Points of verification
Name and address of the company
Start and end date of the Label
Date the Label was obtained (validity 3 years)
Label number
Identification of the certifier (name, position and signature)
There may be several pages listing the contact details of the verifying offices.